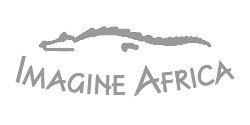 Online Credit Card Payment
Imagine Africa Tented Camp makes use of the AIPS online internet payment service for credit card payments. Charges to your credit card will display as ACI Payment on your credit card statement.

KINDLY NOTE - As costs relating to methods of payment such as bank & payment levies are not included in our rate, a handling fee of 3,6% will automatically be added onto the amount you insert below to pay via credit card to Imagine Africa Tented Camp ... for example if the amount due is ZAR 3000-00 (which you insert) a handling fee of ZAR 107-20 will be added automatically, resulting in a total of ZAR 3107-20 to be paid. This handling fee of R107-20 is always non-refundable.
Kindly note that payment made to Imagine Africa Tented Camp for any and all bookings results in automatic acceptance of our Terms and Conditions, Policies, etc.
Thank you - we look forward to welcoming you to our Tented Camp.
---